We present the RE Luxe Leaders Dec 2022 National RE Forecast Report down to the County.
The mountain and coastal South East areas are leading the forecast going into 2023.   The forecast is developing clear pockets of forecasted gains and losses across the nation.  Affordability and desirability are driving this trend.
The Fed has been aggressively raising rates to pump the breaks on high inflation.  This has caused mortgage rates to double this year.  A natural byproduct is affordability dramatically decreasing and prices stagnating heading into the holidays.
Although forecasts have been adjusted down, Luxe trends have us expecting a + or – %5 in most of the US.   Due to the pocketing, make sure to check with a local professional before signing on the bottom line.
Of course, forecasts are speculative.  I won't share our secret sauce.  I will say it's our best educated guess based on a plethora of factors we think are relevant.
Nov 2022 National RE Forecast Report down to the County Map: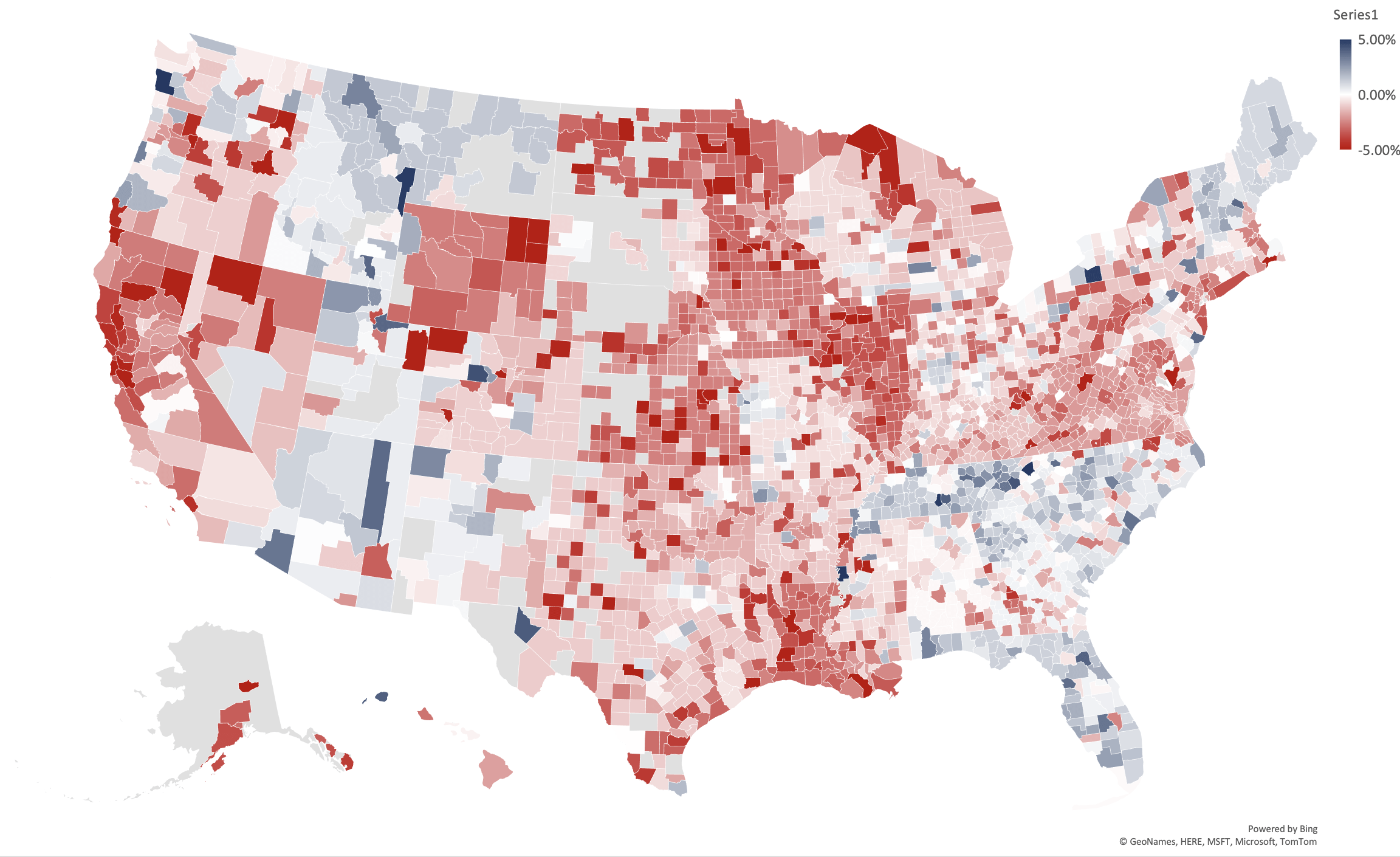 *We decreased the map data markers from +/-20% to +/-5% to show greater detail in 9-2022.
If you are interested in a deeper dive in your area, let us know.  We love talking about real estate, both generally as well as the individual pockets and the unique drivers behind each one.
Below we include the download of the Report down to the County, sorted by biggest gains for the data geeks.