We present the RE Luxe Leaders Sept 2022 National RE Forecast Report down to the County.
The data scientists are holding on the national real estate forecasts for the next 12 months.  Competing trends are driving this.  The first is demographics.  The Millennials are entering their peak homebuying years.  As a note, this group represents the largest segment of the population and the only group to outnumber the Boomers.
The second trend is the continuing fight against inflation.  The Fed has been aggressively raising rates to pump the breaks on 40 year high inflation.  This has caused mortgage rates to nearly double this year.  This has caused affordability to dramatically decrease and prices to stagnate heading into the holidays.
Although forecasts have been adjusted down, Luxe trends have us expecting flat growth in most of the US.  The west coast showing the highest likelihood of  decline. Of course, this is speculative.  I won't share our secret sauce.  I will say it's our best educated guess based on a plethora of factors we think are relevant.
Sept 2022 National RE Forecast Report down to the County Map: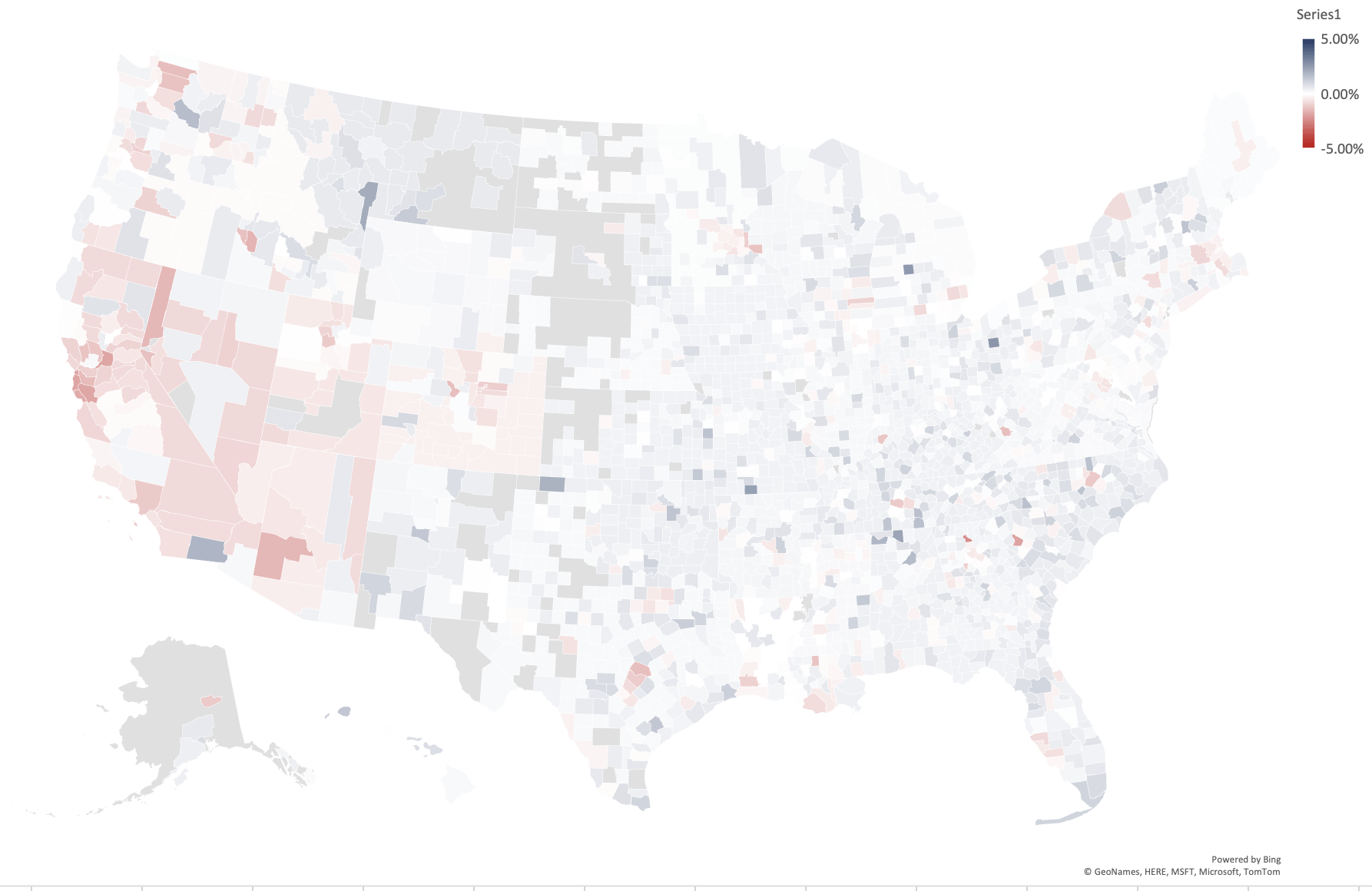 *We decreased the map data markers from +/-20% to +/-5% to show greater detail in 9-2022.
If you are interested in a deeper dive in your area, let us know.  We love talking about real estate, both generally as well as the individual pockets and the unique drivers behind each one.
Below we include the download of the Report down to the County for the data geeks.