Cutting-Edge Brokerage Marketing Plan – A Case Study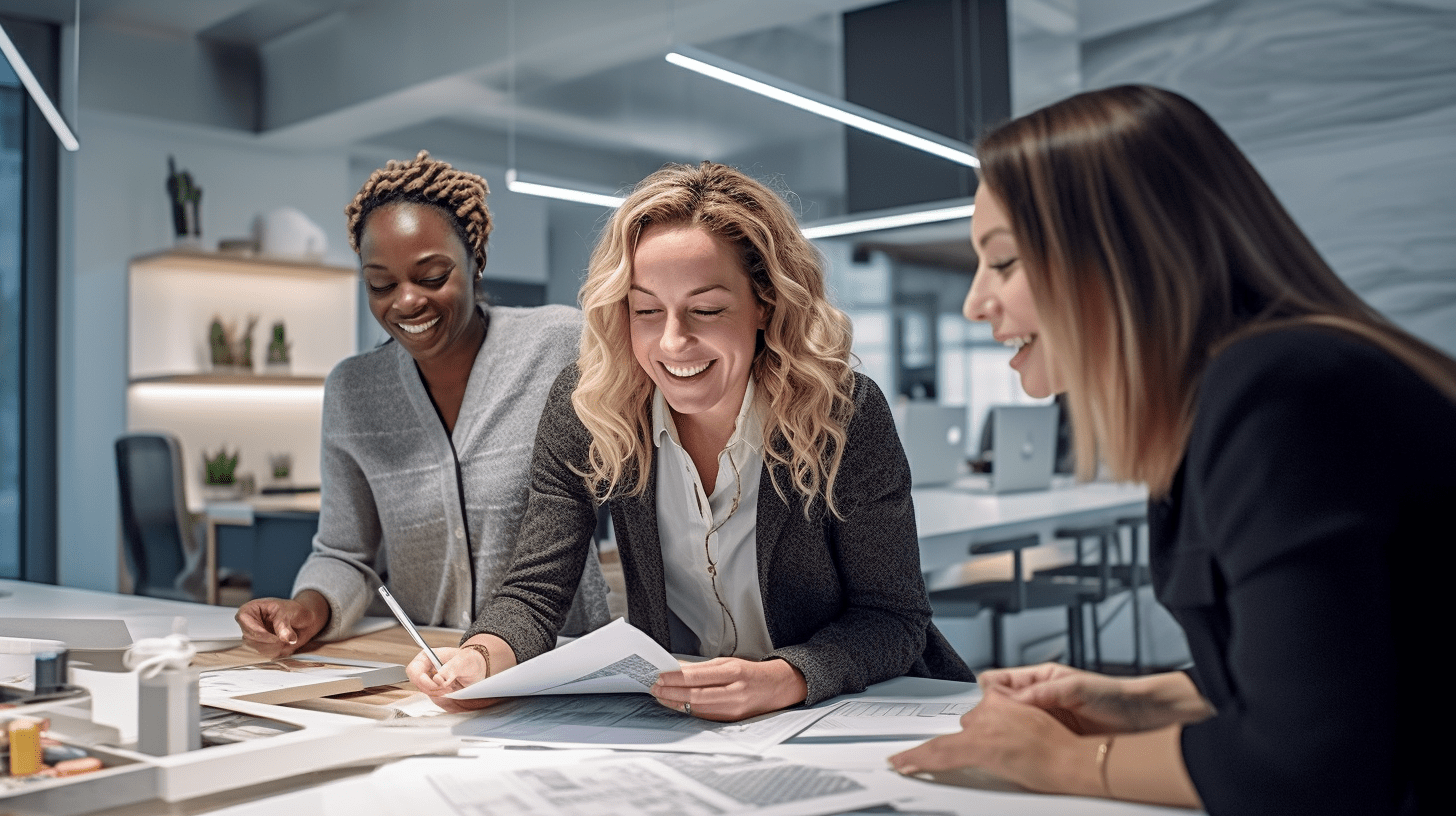 Leave a reply
You must be logged in to post a comment.
Description
Elevating Your Real Estate Business to New Heights with a Cutting-Edge Brokerage Marketing Plan
Are you a forward-thinking real estate business owner looking to propel your company to unprecedented levels of success? Do you strive to drive more profit, enhance operational efficiencies, gain market share, expand into new markets, and stay on the cutting edge of luxury trends? Look no further. Allow us to share an inspiring case study that showcases our team's extensive experience in various real estate roles, including luxury real estate brokerage, recruiting, sales coaching, team consulting, and leadership advising. Together, we can revolutionize your business with a powerful brokerage marketing plan.
Cutting-Edge Brokerage Marketing Plan Case Study: Developing an Actionable Plan for Lasting Transformation
In our engagement with a prominent real estate firm, we had the privilege of devising a highly actionable marketing plan that not only improved the brand image but also revolutionized agent attraction and retention efforts. Our approach involved thinking beyond the confines of the client's historical perspective, crafting innovative strategies to drive tangible results. This plan was meticulously tailored, featuring concrete steps, comprehensive timelines, and critical milestones that served as the blueprint for success.
Cutting-Edge Brokerage Marketing Plan Case Study: Strategic Focus Areas to Drive Growth and Maximize Impact
1.
Identifying Key Marketing Channels:
We conducted an in-depth analysis to determine the most effective channels for marketing your brokerage, whether online or offline. By strategically identifying the optimal platforms, we ensured that your brand would receive the maximum visibility and engagement from your target customers. 2.
Understanding Your Target Customers:
To create a personalized and compelling marketing strategy, we delved deep into understanding your target customers and what truly matters to them. This knowledge empowered us to tailor our approach and precisely target each segment through suitable channels, such as social media, TV, print, and more. 3.
Crafting Impactful Marketing Messages:
Armed with a profound understanding of your customers, we developed key marketing messages that resonated with their desires, aspirations, and pain points. Our carefully crafted messages ensured that your brand would captivate attention, inspire action, and build lasting connections with your audience. 4.
Researching Best Practices and Pitfalls:
We conducted extensive research on peer companies, studying both successful practices and common pitfalls within the industry. This knowledge allowed us to adapt proven strategies while avoiding potential obstacles, giving your business a competitive advantage. 5.
Evaluating the 'Four Ps' of Marketing:
We performed a comprehensive evaluation of the fundamental elements of marketing — Product, Place, Price, and Promotion — to optimize your business's overall marketing strategy. This holistic approach ensured that every aspect of your brokerage aligned seamlessly, resulting in a cohesive and impactful marketing plan.
Cutting-Edge Brokerage Marketing Plan Case Study: Transformative Outcomes that Propel Business Success
Our partnership with the real estate firm led to a host of transformative outcomes, firmly establishing their market position and driving unprecedented growth: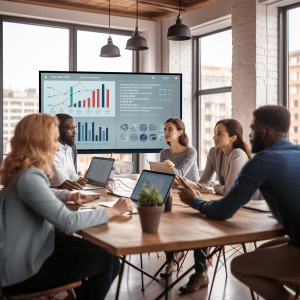 1.
Reduced Turnover:
Through our strategic initiatives and targeted agent retention efforts, we achieved a remarkable reduction in turnover to an impressive 8%. This substantial improvement in employee retention not only bolstered team stability but also minimized costs associated with recruitment and training. 2.
Expanded Lead Sources
: Leveraging our expertise, we identified and integrated additional lead sources into the marketing plan, broadening your reach and diversifying your customer base. By tapping into previously untapped channels, your business experienced a surge in high-quality leads, ensuring consistent growth and sales opportunities. 3.
Increased Recruiting by Over 300%:
Our innovative recruitment strategies, backed by comprehensive research and cutting-edge methodologies, yielded outstanding results. By implementing targeted approaches and engaging with top talent, we achieved a staggering 300% increase in recruitment, elevating your team to new heights of success.
Cutting-Edge Brokerage Marketing Plan Case Study: Partner with Us for Unparalleled Success in Real Estate
As pioneers in the realm of luxury real estate brokerage, recruiting, sales coaching, team consulting, and leadership advising, we bring a wealth of expertise and a proven track record of success to the table. Our ability to develop bespoke, data-driven marketing plans that transcend traditional boundaries ensures that your business remains at the forefront of industry trends, consistently delivering exceptional results. If you're ready to unlock the full potential of your real estate business, drive profitability, improve efficiencies, capture greater market share, expand into new markets, and embrace the future of luxury trends,
contact us today
. Together, we'll craft a tailored brokerage marketing plan that will position you as a trailblazer in the industry and ignite unprecedented success. Let's embark on this transformative journey and elevate your real estate business to new heights of prosperity.