How Brokers Grow Their Top Teams and GCI – An approach of segmented and focused support across multiple teams.
A Guest Article by Todd Flavio at Adaptive Consulting.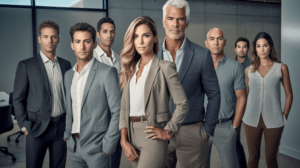 We all know all about the Pareto Principle or the 80/20 rule especially in Real Estate. The onset of Team growth over the last 10 years has shifted that closer to 94/6 paradigm in most small to medium sized brokerages. For Broker/Owners looking to grow GCI there 2 options, external and internal. For Brokers looking to grow and scale their GCI more rapidly, the only real answer is internal. Typically, the top 10% of your brokerage can attribute up to 70% of the total GCI for an entire office, branch, or company. Growing your top 10% even with small increments can have a significant on GCI alone…growing your top teams by 20% changes a lot. Consider that margins for teams are roughly 3 to 7 times more than overall 3% for standard brokerage models. Housing Wire
How do you grow your top teams? Buy more leads…add more support…upgrade your technology? The solution is creating a support platform that is focused and segmented across multiple teams, roles, and tasks. As technology continues to evolve into greater complexity, you empower your sales leaders and teams by taking complexity off their plates to allow them to do what they do best.
Here is an approach of segmented and focused support across multiple teams.
How Brokers Grow Their Top Teams: Expand your tech stack and adoption.
Let's examine the Pareto Principle again. This time it is twofold. Adoption of the technology provided to your entire sales team is typically about 20% and of this amount 80% are only using 20% of all features. Creating higher adoption across your entire bandwidth can have immediate results and create a strong baseline. Most CRM's allow multiple teams to leverage the same platform while maintaining strong firewalls, keeping all teams within their own silos. Outside of the sales, the most important position and challenging position to find for all growing teams is a CRM Manager. Use your top CRM Manager for all teams or your office to manage all teams and allocate costs instead of trying to find multiple experts to fill this crucial position.
How Brokers Grow Their Top Teams: Creation and Utilization of Shared Resources and Roles.
The CRM Manager is one of the most vital positions for growing teams, responsible for managing customer relationships and data. Having a dedicated CRM Manager can streamline operations and ensure consistency across teams. Adding Virtual Assistants Roles improve efficiencies and are cost effective. Virtual Assistants can offload routine tasks from sales teams, allowing them to focus on high-value activities such as building relationships and closing deals. They also offer scalability, enabling teams to expand operations without the burden of hiring and training additional full-time staff.
How Brokers Grow Their Top Teams:  Efficient Management of Leads and Clients.
Once your CRM has a standardized baseline created, you can also standardize day to day activities, filters, messaging, processing, and lead flow. Intention is simple – create a single, high performing "mousetrap" instead of multiple, average quality and fragmented ones. Clearly not all teams will work the same however creating a single role to manage 75% of the same functions for all teams creates significant efficiencies. A strong CRM manager can manage up to a $4M to $5M producing GCI.
How Brokers Grow Their Top Teams: Lead generation consolidation.
The sales funnel for lead sources is set to broaden, encompassing a variety of channels such as online platforms (both paid and organic), open houses, existing relationships, past clients, and advertising. A prevalent gap in the industry is not merely establishing connections, but effectively integrating these connections into a CRM system. Adopting a scalable mindset is crucial here. As lead sources proliferate, it's essential to employ consistent processes, steps, and best practices across similar lead sources. This approach ensures these leads are effectively integrated into your CRM, allowing your manager to assume responsibility. Segmenting this lead consolidation step is crucial to reduce a lengthy process for the sales team and by breaking this process down to include added support, input and consolidation of your CRM Manager and support team will maximize the capture of all opportunities. Your top teams excel at establishing connections, identifying solutions, and building trust with clients. However, many teams struggle to maintain consistent engagement with a growing client base. Creating a secondary support role with cost allocation can also be supported with live or virtual support, focusing on lead data entering CRM, cleaning and dispositioning into best nurture or awareness plan.
How Brokers Grow Their Top Teams: Creating a Bandwidth of Deep Support.
In the realm of real estate teams, less than 10% take advantage of a lower-cost, virtual assistant. However, the adoption of such support is crucial in establishing an efficient and growth-oriented model. By identifying a CRM Manager who can oversee all client relationships, you can now introduce an additional layer of support within your team. This new support role can be dedicated to handling 50% of repetitive tasks, monitoring operations, generating reports, and managing day-to-day functions. By allocating these responsibilities to individuals with a strong attention to detail and a penchant for organization, you can optimize the productivity and effectiveness of your teams. This shift in task distribution does not negate the need for reviewing action plans, activities, and sales funnels. Instead, it removes the burden of managing the less critical 60% of events, allowing your sales team to focus their energy on the top 40% that truly drives results. Same philosophy, allow your sales teams do what they do best and allow your support team to support their sales activities.
How Brokers Grow Their Top Teams: Improved Client Segmentation and Personalized Communication.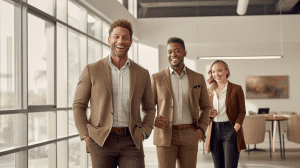 Your Digital marketing platform is another area that can create tremendous upside that can help brokers segment their audience based on various factors like buying readiness, property interests, and past interactions. This can enable more personalized communication, improving client engagement and conversion rates. Analyze client data to categorize and segment them based on preferences, buying behavior, and demographics for more targeted marketing strategies. Develop Personalized Communication Plans: Tailor messaging and content to cater to individual client segments, fostering stronger connections and increasing engagement. Segmenting messages, groups and frequencies will also help to determine efficiencies and gaps. Scalable efficiencies now apply as you can balance automated, AI and human interaction across a larger platform with more direct and specific content.
How Brokers Grow Their Top Teams: Leverage your client's entire lifecycle.  
Build relationships as sustainable ones for all phases of life instead of dropping by once every 7 years. You can now expand your action plans to engage with your client over the entire lifecycle and not a small segment of it. Most clients purchase a home once every 7 years…if they spend 12 months with the home buying process every 7 years, what are you doing to continue to grow your relationship for the other 72 months? This allows you to now focus on other action plans like closing, post-closing, adding review, provide annual CMA's, sending newsletters, outreach, etc. This segment is often overlooked and is crucial build the full lifecycle as end-to-end relationship that we all desire.
How Brokers Grow Their Top Teams: Cost Allocation Methods and Approaches.
Cost allocation can be considered, integrated, and managed in multiple ways. The standard approach is a result-based method that can allocate GCI, transaction count or production-based metrics as a percentage of costs for each team. A team's production of 34% of GCI would contribute this same amount to all shared resources. A usage method can be utilized especially for time spent and repetitive tasks and processes – a top team would utilize these resources for 4 hours a day and would contribute 50% of total costs. An Equal allocation method could also be a reasonable approach for teams with similar production for GCI or units. More advanced and hybrid methods could also be considered such as an equal shared cost for CRM Manager role and usage allocations for VA resources and roles.
The presence of a dedicated CRM manager not only enhances efficiency but also broadens the sales funnel on a larger scale. This individual can operate beyond the local market, expanding the reach of your team's efforts while reducing the dependency on sales personnel to manage all levels of lead activities. With the CRM manager overseeing lead nurturing, data management, and tracking, your sales team can prioritize their focus on building relationships, negotiating deals, and closing transactions.
By creating a bandwidth of tasks, functions, and management levels within your support team, you can maximize efficiency, streamline operations, and drive growth. Embracing virtual assistants and dedicating roles to specific responsibilities allows for a more efficient distribution of workload and ensures that each team member operates within their area of expertise. This strategic approach optimizes the performance of your sales team, empowering them to focus on high-value activities while leveraging the expertise of the CRM manager to handle crucial support functions.
In summary, establishing a well-structured support team with a clear distribution of tasks and responsibilities is essential for efficient and scalable operations. Embracing virtual assistants, leveraging the expertise of a CRM manager, and assigning repetitive tasks to support team members enables your sales team to concentrate on revenue-generating activities. This approach enhances efficiency, widens the sales funnel, and cultivates an environment where the team can thrive and achieve remarkable growth in the competitive real estate market. Intuition tells you that you "grow sales by growing your sales team" however adding strategic support and leadership roles to your technology framework will support your sales teams with a segmented approach to expanding your GCI across your entire franchise.
How Brokers Grow Their Top Teams: About Todd Flavio
Possessing over thirty years of invaluable experience within the mortgage industry, Todd Flavio has had the distinct privilege of serving countless families and facilitating more than $1 billion in financing. His professional journey is characterized by spearheading extensive sales teams, regions, and organizations in the relentless pursuit of excellence and the forging of transformative partnerships. In his role as a consultant, he is deeply passionate about assisting Realtors, Real Estate Brokers, and Mortgage professionals in revolutionizing their business operations. He provides a suite of services meticulously designed to simplify complex procedures, streamline technology use, and boost lead generation, all while fostering team accountability, defining team roles, fortifying partnerships, and optimizing profit & loss management.
How Brokers Grow Their Top Teams: Parting Thoughts
We hope that the information provided is helpful in guiding you on your journey to building a thriving real estate business.
As luxury real estate consultants, coaches and advisors for Proptech, Fintech, Brands, Brokerages, Teams and Elite agents, we are confident that our resources, insights and strategies can help you achieve your goals.
If you're wondering what consulting or coaching solutions we offer, we've set up a handy wizard to guide you to the ideal options that would be tailored to your situation.
Remember, success in the luxury real estate industry starts with knowledge and strategy, and we are here to provide you with both.
Here are some links to our more popular resources: