Power Up Your Online Reputation in Real Estate: 5 Essential Tips for Industry Leaders
A Luxury Real Estate Brokerage Consultant Viewpoint
Discover comprehensive strategies to 'Power Up Your Online Reputation in Real Estate' as a real estate leader. Learn about leveraging reputation management software, fostering online engagement, capitalizing on SEO, staying ahead of trends, and investing in cybersecurity for success in 2023 and beyond.
In our interconnected digital world, the sway of online reputation in real estate is colossal. It influences perceptions, steers decisions, and can be the difference between mediocrity and resounding success. As a seasoned leadership consultant who's worn various hats in luxury real estate brokerage, recruiting, sales coaching, team consulting, and leadership advising, I understand the intricate dynamics of digital reputation. Here, I share with you five strategies designed to bolster and shield your digital presence in 2023 and beyond.
Power Up Your Online Reputation in Real Estate: Leverage Automated Reputation Management Software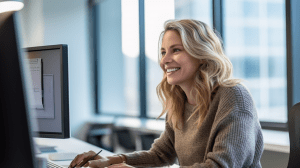 Imagine having a digital concierge dedicated to managing your brand's reputation. Automated reputation management software performs just that role, diligently monitoring your online footprint across a spectrum of platforms and alerting you of any instances that require your attention.  Remember, nearly 3 out of 4 consumers tend to trust a company more if it has positive reviews.
Rather than allocating time and resources to manually track your digital presence, you can utilize this software to take a proactive stance in addressing potential issues. It facilitates prompt responses to negative feedback, curbing potential damages before they escalate into significant reputation crises.
Today's AI-powered reputation management systems offer advanced features like sentiment analysis and trend identification, providing you a comprehensive understanding of how consumers perceive your business. By harnessing the power of automation, you gain actionable intelligence that lets you make decisions based on hard data rather than opinions or conjecture.
Power Up Your Online Reputation in Real Estate: Foster Online Engagement with a Diverse Approach
In the era of connectivity, it's essential to broaden your horizons beyond traditional social media networks. Step into the realm of niche forums and communities that resonate with your target audience. Engage actively within these platforms, imparting expert knowledge, and solidifying your standing as a credible authority.
Your content strategy is the heartbeat of digital engagement. Enliven it by sharing insightful articles and thought-provoking perspectives from industry gurus. Accompany these with eye-catching visuals such as infographics and videos to capture attention and enrich understanding.
Understanding your clientele's preferences is crucial for a personalized customer experience. Regular surveys can offer a wealth of insights into their buying behaviors, enabling you to fine-tune promotional offers and make your clients feel valued. Remember, a satisfied customer can be your brand ambassador, spreading positive words about your business and injecting enthusiasm into their network, attracting potential prospects to your services.
Power Up Your Online Reputation in Real Estate: Capitalize on the SEO Advantage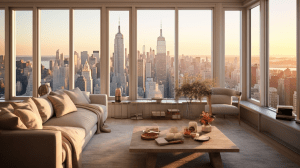 Search Engine Optimization (SEO) is a potent tool to enhance and safeguard your online reputation in real estate. By producing high-quality content that aligns with your audience's interests and industry trends, you foster trust among potential customers while escalating your organic search visibility.
Craft articles and blog posts that answer popular queries about your services or products. Incorporating meticulous keyword research ensures better indexing by search engines, improving your rankings for terms pertinent to your business niche. Optimize website pages further with well-crafted title tags, compelling meta descriptions, and appropriate image alt-texts. Intelligent use of internal links will also enhance your site's navigability, promoting better user experience.
Power Up Your Online Reputation in Real Estate: Stay Ahead of the Curve: Anticipate and React
As a digital trendsetter, proactivity is key. Consistent monitoring of social media platforms and swift responses to customer queries can turn potential crises into opportunities for building trust. Studies indicate that 88% of consumers are more inclined to patronize a business when they observe the owner actively engaging with reviews.
Google Alerts is another tool to keep in your arsenal. Set alerts for keywords related to your brand or business, enabling real-time notifications concerning articles or discussions featuring these terms. Social listening tools, such as Mention or Hootsuite Insights, are excellent for identifying patterns in audience conversations, offering early glimpses into emerging trends.
Partnering with influencers who resonate with your target demographics can also provide a significant boost to your online credibility. The trick lies in ensuring their values align seamlessly with yours, paving the way for powerful third-party endorsements.
Power Up Your Online Reputation in Real Estate: Safeguard Your Digital Domain: Invest in Cybersecurity
The importance of cybersecurity in maintaining a pristine online reputation cannot be overstated. In an age of ever-evolving threats, robust cybersecurity tools act as the vanguard, protecting your sensitive information from cybercriminals, and ensuring the integrity of your brand's digital presence remains unscathed.
When choosing a cybersecurity solution, key factors to consider include reliability and the capabilities to tackle emerging threats like smart camera vulnerabilities. Select tools with features that specifically address data encryption and safeguard sensitive information from unauthorized access or leaks.
As we navigate the evolving digital landscape, managing your online reputation becomes increasingly paramount. By staying informed, proactive, adaptable, and armed with reliable tools, you can mitigate negative feedback and keep your digital reputation robust. As we step into 2023, let's lead our real estate ventures with renewed confidence and a commitment to growth and success.
Power Up Your Online Reputation in Real Estate: Power Up Your Online Reputation: Parting Thoughts
We hope that the information provided is helpful in guiding you on your journey to building a thriving real estate business.
As luxury real estate consultants, coaches and advisors for Proptech, Fintech, Brands, Brokerages, Teams and Elite agents, we are confident that our resources, insights and strategies can help you achieve your goals.
Remember, success in the luxury real estate industry starts with knowledge and strategy, and we are here to provide you with both.
Here are some links to our more popular resources:
If you're wondering what consulting or coaching solutions we offer, we've set up a handy wizard to guide you to the ideal options that would be tailored to your situation. 
For additional and real time insights, updates and news from our Founding and Managing Partner, Chris Pollinger, you can follow him on LinkedIn – Twitter – Facebook – Instagram