5 Ways to Craft a Strong Online Brand in Real Estate
A Luxury Real Estate Marketing Consultant's Perspective
Explore proven strategies for building a powerful online brand in real estate. Master digital reputation management, understand your target audience, and craft an impactful online presence. Step up your real estate success by strengthening your brand and fostering client trust with the following tips.
Achieve Excellence in Real Estate: Craft a Robust Online Presence and Bolster Client Trust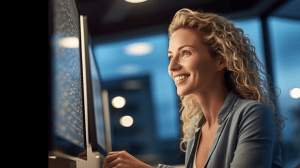 Navigating the ever-evolving digital landscape presents a unique set of hurdles for real estate professionals. Establishing a prominent brand is the key to surmounting these challenges, transforming your firm into a leading authority in your market.
In today's fast-paced environment, prospective buyers and sellers often turn to Google in their quest for a trusted real estate agent. If your agency fails to appear in the top search results, securing new clientele and maintaining a competitive edge can be an uphill battle.
Drawing from my extensive experience as a leader in the real estate space, I fully understand the immense impact your digital brand can have on your agency's overall success. Given the reputation-centric nature of real estate, managing your brand is no longer optional—it's a necessity.
By honing in on several fundamental areas, you can master your real estate reputation and fortify your brand presence in your local market.
Craft a Strong Online Brand in Real Estate: Initiating a Reputation Audit
To strategize effectively, you must first take stock of your current standing. A comprehensive reputation audit can help you achieve this, enabling you to focus on three essential online arenas: Google, social media, and review sites.
Start by Googling your brand, alongside other realtors operating in your region. Evaluate how you fare against them and jot down your findings. Next, explore various social media channels and investigate how your brand is perceived on these platforms. Pay close attention to your brand's performance, presence, and the way users interact with it.
Lastly, delve into your online review presence on Google, Yelp, and well-known realtor review platforms. Uncover what people are saying about your brand. The insights gathered from Google, social media channels, and review platforms allow you to monitor brand sentiment and build a comprehensive picture of your online reputation.
Craft a Strong Online Brand in Real Estate: Enhancing Brand Recognition
Once you've gained a clear understanding of your brand's online performance, you can begin to enhance or solidify your position. The tactics to bolster your real estate reputation include:
1. Identifying Your Unique Voice to Craft a Strong Online Brand in Real Estate
In the real estate realm, agents frequently need to build and market their image to secure new business. To carve your niche, identify what sets you apart from the rest. Perhaps you specialize in serving first-time home buyers, or you're an expert in navigating complex financials and lending schemes. Identify your unique selling proposition and ensure it's compelling and relatable to prospective clients.
2. Crafting Your Unique Value Propositions and Service to Craft a Strong Online Brand in Real Estate
The real estate market is intensely competitive, with new agents entering the fray each year. Understanding your competitors—their strategies, target audience, and marketing techniques—is crucial to constructing a brand and narrative that not only attracts homebuyers but also lures clients away from competitors.
3. Identifying and Defining Your Audience to Craft a Strong Online Brand in Real Estate
A deep understanding of your audience is integral to effective real estate reputation management. Identifying your target audience will enable you to craft a resonating message that encourages action.
4. Avoiding Overly Niche Markets to Craft a Strong Online Brand in Real Estate
While it's important to serve a specific market, overly niche targeting can limit your growth potential and future success. Ensure your target market is broad enough to accommodate growth.
5. Crafting Memorable Marketing and Branding Strategies to Craft a Strong Online Brand in Real Estate
In the real estate sector, relationships are paramount. Your marketing efforts should strive for long-term dividends rather than immediate payoffs. Consistent and memorable branding can ensure your agency is the first one prospective clients think of when they're ready to buy or sell.
Craft a Strong Online Brand in Real Estate: Developing Client Trust
After fine-tuning your message, the next step is to foster a strong connection with potential clients. The real estate business thrives on genuine connections and human interaction. Building trust with clients is critical, and this is where online reputation management shines.
Sharing your expertise can position you as an authority in the market and foster trust in your real estate brand. Writing blog posts or articles for real estate-focused websites is a fantastic way to demonstrate your industry knowledge. Sharing informative content across authoritative platforms can boost your brand's credibility.
Leveraging social media platforms to connect with prospective clients can further solidify your market authority and trust. Sharing links to relevant pages or posting real estate-related videos can stimulate engagement while fostering trust in your brand.
Finally, don't hesitate to request client reviews. A wealth of positive reviews can do wonders for your online reputation. Remember, people often refer to review sites when choosing a real estate agent.
As an experienced leadership consultant in the real estate industry, I understand the importance of building a strong reputation, especially in a fiercely competitive field like real estate. The insights provided above serve as a comprehensive introduction to harnessing the power of influence and reputation development.
Craft a Strong Online Brand in Real Estate: Parting Thoughts
We hope that the information provided is helpful in guiding you on your journey to building a thriving real estate business.
As luxury real estate consultants, coaches and advisors for Proptech, Fintech, Brands, Brokerages, Teams and Elite agents, we are confident that our resources, insights and strategies can help you achieve your goals.
Remember, success in the luxury real estate industry starts with knowledge and strategy, and we are here to provide you with both.
Here are some links to our more popular resources:
If you're wondering what consulting or coaching solutions we offer, we've set up a handy wizard to guide you to the ideal options that would be tailored to your situation.
For additional and real time insights, updates and news from our Founding and Managing Partner, Chris Pollinger, you can follow him on LinkedIn – Twitter – Facebook – Instagram